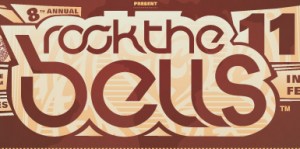 Yesterday Sat. Sept. 3rd, I had the privileged of once again attending this years Rock The Bells show at Governor's Island in NY with my baby daddy Nas headlining.  Besides the ridiculous amount of time it took me to get to and from the island from the OD crowded Ferry, i really enjoyed the show.  The amazing line up included Nas, Lauryn Hill, Wu Tang, Mobb Deep, Cypress Hill, Mos Def & Talib Kweli, Erykah Badu, Immortal Technique, Slaughterhouse, Big Krit, Black Moon and many more guests.
I'm tight i missed Mos Def & Talib (Like i said the line for the Ferry to the island was stupid long), but i did get to see Cypress Hill, Erykah Badu, Mobb Deep, Lauryn Hill, Slaughterhouse and Nas.  Big Krit was on during Mobb Deep, so i missed Krit and Wu Tang was on during Nas, so you know i  missed the Wu (saw them already at Rock The Bells '09).
Watching Moob Deep bought me back to the days when i played their CD over and over again while playing Zelda… lol  Infamy and The Infamous are popular favorites, but my fav is Murda Muzik. As i watched them perform songs that i used to listen to over and over trying to memorize the lyrics, i  thought to myself, will there ever be another duo that could captivate me so much?  I identified with their music.  I lived and saw the things they rapped about.  They did Burn, Get Away, Shook Ones, Hold You Down, Survival Of The Fittest and many more classics. Prodigy, Havoc and Alchemist also bought out N.O.R.E and my homie 40 Glocc.  40 freestyled to a 50 instrumental and then did his new single "Welcome To California."
I was most impressed with Lauryn Hill's performance.  Been reading in the blogs about her horrible performances lately and i expected a hot mess.  To my surprise she was amazing.  People complained about her having a live band and tweaking the melody and instrumentals of the originals, but honestly i liked it that way.  I've heard all of her songs 1,000 times.  I really didn't care to hear the same songs.  I loved the spin she gave the songs with the live band and after all isn't it really all about the words, not the beat? She did joints off The Miseducation of Lauryn Hill and I loved every minute of it. I almost lost my mind when Pras came out to do Ready Or Not, Fu-gee-la and Killing Me Softly. At the end of her performance she bought out all her kids. Cute
Here is Lauryn doing one of my favorite songs!

I have always loved Nas.  He was the first rapper i ever loved. First rap TAPE i ever got. I'm never at a lack of words, but when i met him for the first time i was star struck and froze.  I will always love Nas' words, intellect and music.  So you know i loved his performance.  His set was cute: Queensbridge set up.  the gates, the buildings, the light post (lol), the park bench.  All of that was there.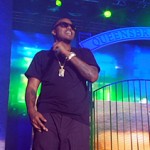 Of course the great DJ Premier was on the set. Of course AZ came out (Yes, i bought Azatic back in the day. That's how much i love Nas.. lol)  Pete Rock graced the stage to do a battle of the beats with Prem.  They will be releasing an album together.  I yelled the words to NY State of Mind, Represent, The World Is Mine, Nas is Like, One Love, Life Is A Bitch, It Ain't Hard To Tell and so much more.  Nasty bought out MC Serch, Badu graced the stage with her top hat, Akinyele and so much more. I secretly wished i was on the stage.. lol but I loved every second of the show. Super Dope. Love me some Nasty Nas! @MinaSayWhat
Nas x Premier X NY State Of Mind (Had to get farther from the stage to see.. couldn't see over the tall ass dudes when i was up close)

LEAVE A COMMENT
comments