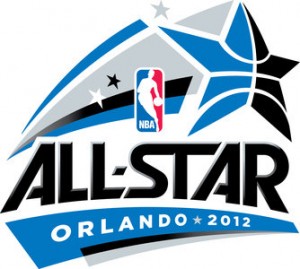 The All-Star game definitely went down yesterday and my boo Kobe Bryant along with the West took that win over LeBrick and the East by three points 152-149. Although Kobe's nose was busted (he suffered a nasal fracture), he passed Michael Jordan's record as the all time score leader in an all-star game.  Meanwhile, LeBrick proved once more why he's not clutch by passing up a possible game tying 3 in the last minutes of the game. And Kevin Durant took the MVP title. Mary J Blige was all over the place all weekend including the Celebrity Game, judging the Dunk Contest and all that. Catch her singing the National Anthem by clicking for more below. as well as Nicki Minaj, Pitbull, Chris Brown and Ne-Yo's performances and the game highglights. @MinaSayWhat
Here's the game racap

My girl Mary J. Blige singing The National Anthem

Nicki Minaj's Moment For Life and Turn Me On pre show performances and Starships and SuperBass Game opening performance.

Pitbull's half-time performance of Hotel Room, I Know You Want Me, Let's Get Crazy, Rain Over Me (no Mark Anthony appearance) and International Love with Chris Brown. Then Chris does Turn Up The Music and kills it once more! I almost thought Rihanna was gonna pop up and they we're gonna do the remix. LOL Then Ne-Yo came out and did Give Me Everything Tonight with Pitt and my girl Nayer. Check my latest interview with Nayer HERE
Here's FloRida and Will.i.am performance during Saturday Nights All Star Weekend events.
LEAVE A COMMENT
comments