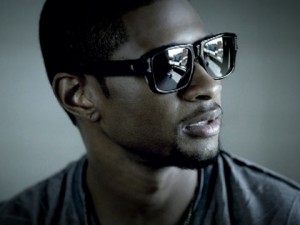 Usher has done it again and is bringing that real dope r&b to our ears. The diplo produced track is sizzling hot as it is and this visual just adds another deeper dimension to the already intense lyric. Climax describes a relationship that has gone bad and now this video shows Usher catching his chick cheating and having thoughts of wanting to gun the dude down. Thankfully in the end he chooses to just drive away, but aside from the juicy plot, I really feel like Usher connects with the viewer like I've never witnessed from him in a video.  Usher is always one to sing into the camera, but the connection level while he is doing that in this video is something I haven't felt from him since his Confessions album. At one point i felt like he was reaching in my soul and singing directly to me. True talent sings to you, not at you and Usher has definitely mastered this. Check the video and the song lyrics by clicking below. @MinaSayWhat 

PS:  Miguel is really starting to resemble Usher more and more to me.  When i first met Miguel he struck me as a Prince, now I'm seeing sprinkles of Usher in him, which would naturally happen since they have been on tour together. Check Miguel's new mixtape HERE.
Usher – Climax Lyrics
[Hook] Going nowhere fast
We've reached our climax
We're together, now we're undone
Won't commit so we choose to
Run away
Do we separate?
Don't wanna give in so we both gave up
Can't take it back, it's too late, we've reached the climax
Climax [Verse 1] I've fallen somehow
Feet off the ground
Love is the cloud
That keeps raining down
Where are you now?
When I need you around
I'm on my knees, but it seems we're [Hook] [Verse 2] I gave my best, it wasn't enough
You get upset, we argue too much
We made a mess of what used to be love
So why do I care, I care at all
At all
At all
At all [Hook] [Bridge] You say it's better if we
Love each other separately
I just need you one more time
I can't get what we had out my mind
Where are you now
When I need you around
I'm on my knees
But it seems we're going [Hook]
LEAVE A COMMENT
comments