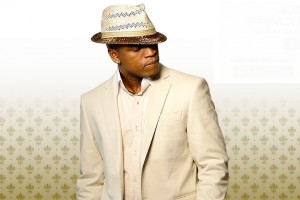 "The Gentleman" aka Ne-Yo is now ready to show his imperfections.  Ne-Yo announced that he's dropping his upcoming album The Cracks In Mr. Perfect on June 26th. He said the first song released will be titled "Don't Make 'Em Like You No More" and the album will have production by Stargate and No I.D. Aside from that he is managing is role as Senior V.P. of A&R at Motown and working on expanding his business monies with a new alcoholic beverage called "Malibu Red" and an expansion of his hat line with "Francis Alargo." Read more about these new brands by clicking below for more.
Ne-Yo broke down what his new alcoholic beverage is about..
The liquor, which is a joint venture with the Malibu brand, is a 70-proof mixture of coconut rum and silver tequila. Me and my team, we been drinking it for a little while. We took it over to the people [at] Malibu. They allowed me to be chief creative officer of the whole situation.
In reference to the hat line, Ne-Yo said..
I decided to do hats first. That's what I'm most well known for. It was gonna be hats or suits. I been wearing hats my whole life. I was the one kid who was allowed to wear hats in school. We're about to move into flat caps, beanies and skullies. We originally started with fedoras and then later on we're gonna [expand].
LEAVE A COMMENT
comments