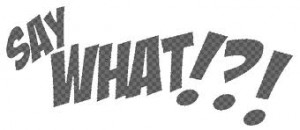 – Researchers at Washington University are saying people with long driving commutes (15 miles and more) are more prone to develop health problems like obesity.
– Youtube is saying over 1 million teens search "how to grow my penis" every 24 hours.
– Researchers are saying the idea that men have more sex then woman is false. Data shows that men and women have more or less the same amount of sex in the same kinds of ways across the lifespan.
LEAVE A COMMENT
comments