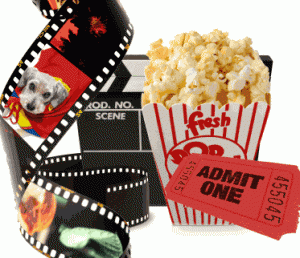 MOVIE OPENINGS
CHERNOBYL DIARIES
Opening today (May 25th) is the new horror film, Chernobyl Diaries, starring Ingrid Bolso Berdal, Devin Kelley, Jesse McCartney, Nathan Phillips and Olivia Taylor Dudley. The film follows a group of six young tourists who hire an 'extreme tour' guide and, ignoring warnings, go into the deserted city of Pripyat, the former home of the workers of the Chernobyl nuclear reactor. The group finds themselves stranded and discover they are not alone.
MEN IN BLACK III
Opening today (May 25th) is the third installment of the Men in Black films from director Barry Sonnenfeld, Men in Black III, starring Will Smith, Tommy Lee Jones, Josh Brolin and Emma Thompson. The film follows Agent J as he travels back in time to the 1960s to stop an alien from changing history by killing his friend and partner Agent K.
Check the tv shows hitting your tube by clicking below for more.TV SHOWS 
Sunday
AMC
THE KILLING – Sarah moves unsteadily; Stan tries to make amends.
MAD MEN – Don's challenged by a pitch; Peggy considers a trip.
E!
KEEPING UP WITH THE KARDASHIANS – Kourt's grudge against Kris; Kendall and Kylie work for Seventeen Magazine.
MRS. EASTWOOD & COMPANY – Tyler puts Francesca in a bad situation; Dina dear Morgan's party mischief.
HBO
GAME OF THRONES – Tyrion and the Lannisters fight for their lives as Stannis' fleet attacks King's Landing.
VEEP – Selina tells Amy a secret while at a healthy eating event; Amy and Dan must entertain a group of elementary school children.
GIRLS – While at a party, Hannah learns Adam's main defining trait; Ray becomes Shoshanna's spirit guide.
VH1
MOB WIVES: CHICAGO – (series premiere) Nora returns to Chicago to investigate the mysterious circumstances about the burial of her father; Renee struggles with trust issues.
Monday
NBC
AMERICA'S GOT TALENT – Hopefuls audition in Tampa, Florida.
ABC
THE BACHELORETTE – Emily surprises Chris with a performance by Luke Bryan on their one on one date; Dolly Parton gives Emily and Arie a private concert at Dollywood.
LEAVE A COMMENT
comments