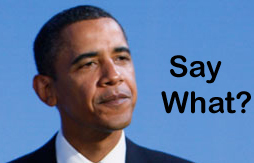 Baby Born With Penis On The Forehead– Apparently there has been an increase in the number of baby's born with rare deformities in South Africa.  The latest case is a 16 year old giving birth to a baby girl with a small penis on her forehead. Official say, "She was born with no nose, and where there are supposed to be eyes there was nothing, just skin covered over the area."  Unfortunately, the baby died two days later.
Updated On Face-Eating Man – Told you a couple weeks ago about the man in Miami that allegedly got high off bath salts, stripped naked and ate a homeless mans face off.  We'll a recent toxicology report has proved that he was not high off bath salts and he only had weed in his system.  "The laboratory has tested for but not detected any other street drugs, alcohol or prescription drugs, or any adulterants found in street drugs." Maybe he was smoking that synthetic, man-made weed called K-2 that the dude smoke before eating the dog.
A New Report Is Saying Nearly Half Of America's Don't Know Their Credit Score – Sixty percent of those polled between the ages of 18 and 34 were unaware of their credit score. Older folks were a bit more savvy, 42 percent of those 35 years and older were not sure of their credit score.
Luckily we have financial advisor Darrell Washington here today to help you out with your financial needs.  Listen to #SayWhat News with @MinaSayWhat every day at 7:50a and the recap at 9:25a on Power 99's Rise & Grind Morning Show!
LEAVE A COMMENT
comments