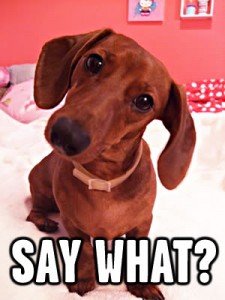 Mom Drives Off With Baby On Car Roof – The mother of a 5-week old baby was arrested after leaving her baby on the car roof and driving off. After smoking marijuana a few hours before driving off with her child on the car roof, 19 year old Catalina Clouser was arrested on child abuse and aggravated DUI charge in Pheonix, Arizona. The child was found in the middle of the road and was reported to be ok after being taken to the hospital.
Zombie Apocalypse (aka episodes of The Living Dead) – A New Jersey man stabbed himself 50 times and threw bits of his intestines at the police while being pepper sprayed. First there were reports of a naked man in Miami who consumed half of another man's face. Then reports circulated of a mother in Texas who is accused of killing her newborn baby, eating his brain and biting off three of toes. Lastly being the college student in Maryland who confessed to police he killed a man and ate his brain and heart. The discussion of cannibalism has become a growing topic on the internet. All of these acts are horrifying and a conclusion of reasoning has yet to be announced.
Coroner Having Sex With Dead Bodies – A coroner has admitted he's had sex with 100 dead bodies. When someone is murdered in Hamilton County, Cinncinati and the body is sent to the coroner's office for an autopsy, you would trust that body would be safe and protected. But there is a former employee, who's currently in jail, for sexually abusing corpses.
Check the video of the interview with this sicko by clicking below for more.

LEAVE A COMMENT
comments