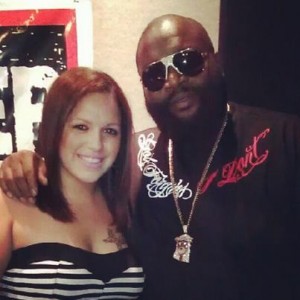 Rick Ross stopped by to talk to Mina SayWhat and the Power 99 Rise & Grind Morning Show and chopped it up about everything from the music, his culinary skills, his ventures, getting married and his MMG team members.  Click below for more to hear it all!
The Boss Talks About "God Forgives, I Don't" & 3 Kingz Song With Jay-Z, Dr. Dre, why he signed Rockie Fresh and owning WingStops

Rick Ross talks About Why He Signed Omarion, Stelley's Sneaker Game, Teadra Moses Being Singed To MMG, Brianna Signing To MMG, His Response To Meek Mill "Amen" Controversy and working with Nas and Dr. Dre.

Rick Ross talks performing with Mary, His Own Reebok Sneaker, being on Bon Appitite and other culinary ventures.

Rick Ross Talks MARRIAGE and being proud of Meek Mill

LEAVE A COMMENT
comments