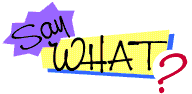 There's An Anti-AIDS Pill – The pill is called Truvada and it can protect the transmission of HIV.  It was developed by a company called Gilead Sciences and approved by the FDA today in the U.S. to lessen the risk of infection when taken regularly. The study that led to the drug's approval found the risk of transmission among men who have sex with men decreased more than 40 percent. Furthermore, it showed a decrease of more than 70 percent in risk of transmission among heterosexual couples in which one partner was infected with HIV but the other was not.
Shark Snaps Guy In Two – Locals have nicknamed the large shark Brutus. Witnesses have described Brutus as being between 16 and 24-feet long.  Well Brutus snapped a 24-year-old surfer in two and killed him off the beaches of a family resort in West Australia. Matt Holmes, a witness who was jet skiing nearby at the time of the attack, said. "I reached to grab the body and the shark came at me on the jet-ski and tried to throw me off."  The Western Australia Department Of Fisheries set up baited traps near the attack site in an attempt to catch the shark.

Needles Found In Turkey Sandwiches On Four Delta Flights – Delta Air Lines and the FBI are trying to figure out how needles got into 5 turkey sandwiches served aboard 4 flights from Amsterdam. The airline said they appeared to be sewing needles. One passenger on a flight to Minneapolis was injured, but the passenger declined to get medical attention. The other needles were on two flights to Atlanta and one to Seattle.  This is still under investigation.
Listen to #SayWhat News everyday at 7:50a and at 9:25a with @MinaSayWhat on @Power99Philly
LEAVE A COMMENT
comments