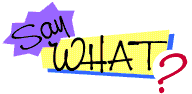 Dark Knight Rises Murderer Thought He Was The Joker – I told you last week about the man that shot up a late night screening in Colorado of the batman movie, Dark Knight Rises. His name is James Holmes. He is 24 years old and he is responsible for 12 lives.  The people who died include war veterans, an aspiring sportscaster who had barely escaped a shooting in a Toronto mall earlier this summer, and a 6-year-old girl.  Police say they are still searching for a motive for the crime.  He's going before the court at 10:30ET today.  People want him executed! Holmes had recently dropped out of a doctoral degree program in neuroscience at the University of Colorado's Medical School.  Crazy part is this guy thinks this is all a game and previously his applications for a gun membership was denied. The three guns he used were all legally bought on the internet!!! He bought 6,000-round arsenal and was not even flagged! The sellers are not required in most cases to report sales to law enforcement officials, even unusually large purchases.
Unemployed People Listen Up! –  A man who was arrested for panhandling in Oklahoma City without a permit told police officers he was too lazy to get a job because he could make $60,000 a year begging. The police told him all he needed to do was pay $200 for a permit and the beggar said that was cheap!
Joe Paterno Goes Down!! – A report revealed last week that Joe Paterno and others at Penn State had evidence and complaints that Jerry Sandusky was molesting young boys and they did nothing. He went to his grave allegedly knowing and his statue at the school came down this morning!  The library, however will keep his name because he donated 2 million to have it re-done when he was alive.
LEAVE A COMMENT
comments