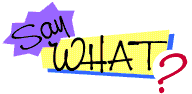 People Dead Because Of Heat – the heat the country has had the past couple of days had taken 46 deaths across the country.  Most of them were elderly.
Fast Food Choices To Stay Away From – Reddit is a site were registered users submit their own content and social news. Fast Food workers on Reddit have submitted some confessions regarding what fast foods to stay away from. So here is a summary.
Stay away from Chicken Nuggets because of the questionable ingredients that might be in them.
Wendy's Chili contains meat from hamburger patties that sat on the grill too long to serve to customers.
A lot of comments admitted to using the same grill/spatula/knife on vegetarian and meat items alike. So vegetarians beware.
Some workers expressed that grilled chicken is many times defrosting incorrectly.
One positive thing is that Five Guys appeared to be safe. They say they freeze nothing and almost everything is fresh.
Some People Might Lose Their Internet Today –  Apparently, about a year ago  international hackers ran an online advertising scam to take control of more than 570,000 infected computers around the world. When the FBI went in to take down the hackers late last year, They realized if they turned off the malicious servers all the victims would lose their Internet Service.  The FBI arranged for a private company to run a website –  as a place where computer users could go to see if their computer was infected and find links to other computer security business sites where they could find fixes for the problem. http://www.dcwg.org
Check this funny ass video of a 6 year old rapping about booty poppin by clicking below for more!
LEAVE A COMMENT
comments