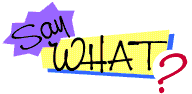 Ice T Defends Gun Rights – Because of the Colorado Batman Shooting, the world has been talking about gun rights and how easy it is to get guns these days.  He is opposed to increase gun legislation saying that the "United States is based on guns." The "godfather of gangster rap" essentially argued that guns don't kill people, people do. Guns protest us from the police.
Man Shoots Himself And Gets Arrested For Marijuana Growth – A man shot himself in the hand and called the local medical center to treat the wound. The medical people then called the police and popo started asking questions as to why the gun accidentally went off. When the guy said he didn't know how to use the gun he invited the cops into his home to put the gun on safety. The police smelled something strong and found 46 marijuana plants. The guy and his wife were arrested for cultivation of marijuana, possession or use of narcotic paraphernalia, possession of marijuana.
More Cannibalism In Florida – Police says a Florida puppeteer who entertains children at birthday parties, schools and churches, secretly wanted to rape, kill and eat them.  Ronald Brown, who is 57, was arrested last week after federal agents found that he'd allegedly been chatting online with a child pornography company that the police were watching. He allegedly had "extremely graphic discussions regarding kidnapping, sexually abusing, murdering and eating children." During one chat session, police claim he said he wanted to tie a child up, lock him in a closet and then eat him for Easter supper. In another, he allegedly stated that his mouth watered when he looked at a female toddler.
Listen to #SayWhat News everyday at 7:50a with @MinaSayWhat on @Power99philly. Watch Ice-T talk about why he defends gun rights.
LEAVE A COMMENT
comments