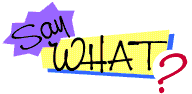 Child Abuser Gets Locked Up Because Of His Job Application – A guy from Arizona was arrest after a job interview with U.S. Customs and Border Protection. During the interview he admitted having sex with a 2-year-old girl many years ago and bestiality (having sex with animals).  The confession flagged the police and he guy was arrested and now sits in jail.
Facebook Is Tanking – According to new data from the American Customer Satisfaction Index, Facebook scored a low 61 out of 100 in customer satisfaction among its active users, an 8-point drop from 2011. That's the 4th-lowest score among all 230 companies surveyed in the index and the lowest among the businesses categorized as Internet companies. There were 7 "social networks" included in the survey and Google + had the best rating out of all of them with a 78 out of 100 score.
Food Prices About To Go Up – Ya'll better pray for rain, because if we don't get any rain the crops these farmers are growing are going to wilt and then die.  Soybeans and Corns prices are already up.  The Department of Agriculture has extended drought aid to a total of 1,297 coun-ties across 29 states.  The rising grain prices would mean meat and poultry prices will be higher this year and next.  And here's another issue, about 40 percent of the U.S. corn crop now is used to produce ethanol.  Oil refiners blend ethanol into gasoline.  So the gas will also rise.  The United States exports more than half of all world corn shipments and is also the single top exporter of wheat and soy.
Listen to #SayWhat News everyday at 7:50a and 9:15a with @MinaSayWhat on @Power99Philly
LEAVE A COMMENT
comments