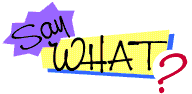 Man Fined For Checking Out A Girl –  A 26-year-old guy has been fined $90 for taking his eyes off the road to look at a girl walking by with a big butt. Officers caught him on the police cam and said he was driving without care and attention.
A Cop Out In Detroit Accidentally Shoots A Woman – During a party, a 24 year old came from behind to hug an off duty cop from the back and accidentally set off his gun.  The lady's lungs and heart were punctured by a bullet from the officer's .40-caliber Smith & Wesson, which was in its holster as he danced with his wife. Here is what is weird about this story – the office denies knowing the woman, but somehow she was at his party and the victims mother says it they had "flirty," face-to-face hug.
This Story Proves Why You Shouldn't Play With Fireworks –  An idiot out in Michigan was trying to light some fireworks and when one firework didn't go off he walked towards it and it blew on his genitals.
LEAVE A COMMENT
comments