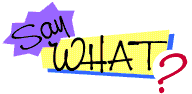 New Book Putting Marilyn Monroe On Blast – Author Lois Banner has written a book called "Marilyn: The Passion and the Paradox," and an extract has been posted which says, "She had affairs with many men –- baseball great Joe DiMaggio, playwright Arthur Miller, actor Marlon Brando, singer Frank Sinatra, the Kennedy brothers –- and she married DiMaggio and Miller, yet she desired women, had affairs with them, and worried that she might be lesbian by nature." He also labeled her as an early feminist saying "She was a genius at self-creation and made herself into an actress and a star. She formed her own production company, and she publicly acknowledged she was sexually abused as a child." Videotapes have surfaced of her in therapy where she admits being with actress Joan Crawford and she says she didn't enjoy doing it with a woman.
More Details On The Crazy That Shot The Batman Movie Up In Colorado – Sources are saying that he's spitting at the police officers in jail, and turns out the college he was attending where he was pursuing his nuro-science degree has revealed some interesting info. Apparently, the crazy, James Holmes, sent a notebook to the university containing scribbling's of stick figures being shot and a written description of an upcoming attack. The package containing it was addressed to a psychiatrist at the school.
Racism Is Alive – Last week, Charles and Te'Andrea Wilson were preparing to get married at First Baptist Church of Crystal Springs in Mississippi. The day before the ceremony, the pastor informed them that the white members of the "predominately" white church objected to the wedding. The church congregation had decided no blacks could be married at that church and the pastor also sais that if he went on to marry them, the congregation would vote [the pastor] out the church.
Listen to #SayWhat News everyday at 7:50a with @MinaSayWhat on @Power99philly.
LEAVE A COMMENT
comments