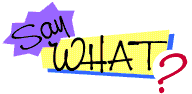 Pastors are buggin in this edition of #SayWhat News
Pastor Jailed For Setting Fire To Her Home – A Louisiana pastor, is behind bars — on her knees praying to God — after she was arrested on arson charges when she set fire to her million dollar home. According to reports, she recently took out a new insurance policy on the home. Her sister was also arrested.
A Pastor Has Been Arrested For Selling Kidneys On The Black Market  – He was sentenced to 2 and 1/2 years in prison yesterday in what experts say was the first federal conviction for profiting from the illegal sale of human organs. The 61 year old Israeli native who resides in Brooklyn (your old hood mother), plead guilty to brokering three illegal kidney transplants for New Jersey-based customers in exchange for payments of $120,000 or more. Prosecutors alleged he would buy organs from vulnerable people in Israel for as little as $10,000 and sell them to desperate patients for more than $100,000. The defendant attempted to portray himself as the 'Robin Hood' of kidneys.
A Pastor Is Blasting Meek Mill For "Amen" Song – Jomo Johnson from North Philly is callin out Meek Mill over the lyrics of his song "Amen." He wants people to boycott the song and he wants Meek's "hood pass" revoked. Meek has responded and said the pastor is looking for fame and could have address this 1 on 1, instead of going to the media. Meek said, "This looking like you trying to get famous, or you need some attention, because you could have came to me and said anything you wanted to say. I mighta helped you. If you needed money for your church, I mighta woulda gave you that money. I mighta even remixed the song with Kirk Franklin. Anything you wanted to do. You went about it like you looking for attention and fame."
#SayWhat News is everyday at 7:50a with @MinaSayWhat on @Power99Philly
LEAVE A COMMENT
comments