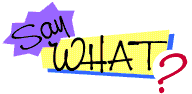 Penn State Officials Enabled Sandusky's Crimes– Fresh documents have been revealed in the Sandusky trail that shows people at Penn State knew Sandusky was molesting young children.  An investigation led by a former FBI director shows, conclusively, that the late Joe Paterno went to his grave as a man who not only failed to stop Sandusky's molesting ways, but enabled them.  Other Penn State officials also knew like the former university president, former athletic director and the former senior vp of finance.  Here is some of what was revealed. There was a complaint by a mother in 1998 stating that Sandusky assaulted her son in the locker room and the Senior VP of Finance wrote in the notes, "Is this opening of Pandora's box?" "Other children?"  Despite the complaint and the notes, they did not investigate.  Paterno told a grand jury he was unaware that a mother had complained to police about Sandusky in 1998, but the investigation shows that was a lie. sThen there was another complaint from a grad student that saw Sanduscky raping a little boy and the former athletic director didn't do anything.  All this to protect their football reputation and coach. SMH..
A Guy Busted For Callin The Cops After Buying Fake Crack – Popo was first called when a man was harassing people for money and threatening them with a screwdriver. A summons was issued to the man for aggravated assault.  Than that same man called the police claiming that another man sold him bits of soap, instead of crack, and took his 100 dollars. Popo arrested the idiot on a charge of conspiracy to purchase crack cocaine and then they found the fake crack dealer and arrested him on charges of distribution of fake crack cocaine and theft under $300.
DC Police Officer Allegedly Threatened First Lady – A District of Columbia police officer has been taken off a motorcycle escort for White House officials after he allegedly said he'd shoot first lady Michelle Obama and "then used his phone to retrieve a picture of the firearm he said he would use. An officer who heard him telling other officers and showing the picture reported it to police lieutenant. The officer has been moved to administrative duty as the incident is being investigated.
LEAVE A COMMENT
comments