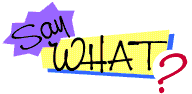 A Principal Is Being Charged With A Felony Hiding Camera In Girls' Locker Room – A Texas middle school principal is accused of placing a hidden video camera in a locker room during her daughter's high school basketball game to see how much the coach yelled at the players. She's being charged with two felonys: improper photography or visual recording, and unlawful interception – what's commonly known as wiretapping.
In More People High Of Bath Salts News – A Pennsylvania mom, who smoked bath salts in a maternity ward two days after giving birth last month, was arrested for allegedly assaulting hospital staff and police. The 31 year old woman stripped naked, kicked and punched a nurse while trying to bite a police officer who was trying to hold her back, while staff attempted to put her clothes back on.
Uruguay Moving Towards Legalizing Mary Jane – A proposal to legalize weed has been presented to Uruguay's Congress. Uruguay's president has made it clear that his plan for legalizing marijuana does not mean he favors legalizing any other drugs. He says the plan is for the government to sell marijuana at a cheap and reasonable price then monitor what each consumer uses. The idea is to take drug profits out of the hands of criminals. The President says that while drug addiction is a medical problem, drug trafficking is an unwinnable police problem. Uruguay would be the world's first nation to sell marijuana directly.
Listen to #SayWhat every Mon-Fri 7:50am on Power 99 Philly!
LEAVE A COMMENT
comments