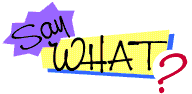 Public Pooper Busted For Stealing Car – A 45-year-old man stopped on the side on the road to drop some loaves.  Another man took a picture of him while he was doing it and called the police.  When the police ran the guys plates they found that the car he was driving was stolen, and he was charged with a DUI, indecent exposure and grand-theft auto.
Another Guy Goes To See Batman With A Loaded Gun – I hope the Colorado shooting at the Batman movie doesn't open the floodgates of every crazy in the world doing it too.  Maine police reported they arrested a man who was speeding doing 112 on the Maine Turnpike and found news clippings in his car of the mass shooting in Colorado.  Dude claimed that he went to see the a Sunday screening of Batman: The Dark Knight Rises with a loaded gun in his backpack.  When they searched his house they found other loaded weapons, including a machine gun and thousands of round of ammunition.

Foods That Make Your Butt Bigger – According to an article I read these are the things that you should eat that only make your butt big.
Proteins: Chicken Breast, Turkey, Protein Drinks
Complex Carbs: Wheat Bread, Brown Rice, Oatmeal
Fruits & Veggies: Apples, Salad, Bananas, Brocolli, Green Beans.
Listen to #SayWhat News everyday at 7:50a with @minasaywhat on @power99philly
LEAVE A COMMENT
comments