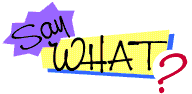 Thieves Steal Guys Penis – A Guy In China told police he was asleep when thieves burst into his room and put a bag over his head, pulled down his pants and ran off. The guy said, "I was so shocked I didn't feel a thing – then I saw I was bleeding and my penis was gone." Emergency workers and police searched for Lin's anatomy, but turned up nothing.
Another Bath Salt Incident – Seems like the bath salts are hot out here in the streets. A guy in Alaska was high off bath salts and tried to rob a little girl's pink bike. When the 7 year old refused he punched her in the face. The defense said he was using bath salts, which mimic effects of cocaine and ecstasy, but there was no trace of them in his system following the attack.  He was convicted yesterday of robbery and six counts of assault.
Tweeters Beware – Every public tweet from the beginning of Twitter history (March 2006) will be digitally archived at the Library's site in Washington D.C. and will be available to anyone with a library card.  Even the ones you deleted! They announced the concept two years ago, but hasn't officially been activated done to some bugs. They are receiving daily data off all the tweets tho
Listen to #SayWhat News everyday at 7:50a with @MinaSayWhat on @Power99philly.
LEAVE A COMMENT
comments