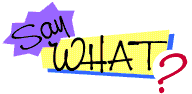 A Woman Burns Her Husband – I'm talking about his money. A man in Sydney, Australia hid cash totaling approximately 15 stacks in his oven. His wife, then unknowingly, turned on the oven to preheat it to make some chicken nuggets. She ended up burning his money. What ever happened to putting it into a shoebox?
Another Reason Why We Need Stricter Gun Laws – A Canadian man accidentally shot himself in the forehead while trying to kill a mouse with the butt of his rifle. He didn't know the gun was loaded. He got quite a shock when the gun fired, with the bullet grazing his forehead but luckily not causing serious injury.
Alien Invasion At The Olympics? – Friday night's spectacular pyrotechnics display was one of the most watched opening ceremony in Summer Olympics history. It attracted more than 40 million people. However, a clearly seen unidentified flying object was videotaped making its way over London's Olympic stadium. Some people are saying it was a blimp, but you can judge for yourself.
Watch the alien invasion by clicking below for more.  I'm @minasaywhat with your #SayWhat News, which is everyday at 7:50 am on @power99philly
LEAVE A COMMENT
comments