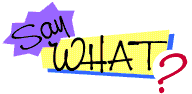 The World's Fattest Woman Is Losing Weight– Pauline Potter divorced her husband 3 years ago and put some weight because of it.  She weighs 643 pounds. Now her ex-husband wants her back and their sex life is poppin again.  The couple regularly has "sexathons" having sex up to 7 times in one day.  Pauline says, 'I can't move much in bed, but I burn 500 calories a session-it's great exercise just jiggling around.  Although I can't buy sexy lingerie, I drape a nice sheet over me." So far she lost 98 pounds.
Couple Accused Of Smuggling Baby On A Flight – An Egyptian couple has been arrested and charged for smuggling their 5 month old baby through an airport carry on bag.  Airport security saw the baby when scanning it through in the x-ray machine. Both of the parents had their Visa, but they baby did not.
A Pitbull Has Been Unjustly Put Down – More than 2 years ago in Ireland, a pitbull named Lennox was confiscated from his owners after council officials judged the dog to be – a breed banned under the UK's Dangerous Dog Act (DDA). The owner's had done everything required by law to make sure the dog was correctly handled (Licenses, Vaccinations and all), but the council put the dog down yesterday despite after many protests and save Lennox campaigns.  The Save Lennox Facebook page has over 100,000 "likes" and a petition to save the dog has over 200,000 signatures. I have a pitbull named Venus and this makes me upset because the dog did not attack or harm anyone. They just killed it because it is an aggressive breed and that ain't right. Watch a video and see pics of Lennox by clicking below for more.
#SayWhat News pops off everyday 7:50a with @MinaSayWhat on @Power99Philly
Lennox looks just like my pitt, Venus, did when she was a baby! So horrible!
LEAVE A COMMENT
comments