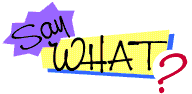 George Zimmerman Is Crazy & Stupid – Zimmerman aka stupidmann told Fox News that he believes the shooting death of Trayvon Martin was "all God's plan." He will not second guess his actions on that fateful day." WHAT THE F!!!!!! What is wrong with this guy? During the interview, Zimmerman insisted, "I'm not a racist … I'm not a murderer." After the interview, Trayvon's father, Tracy Martin, had some words. He said, "We must worship a different God. There is no way that my God would have wanted George Zimmerman to kill my teenage son.
Are Women Heading Down The Wrong Health Path? – A recent study says that American women most likely to skip out on health care because of costs. Of American women ages 19 to 64, 43% skipped seeing a doctor or didn't take medicine due to costs. That was the lowest of the 11 countries surveyed. Funny because at the woman's Obama rally I went to at the Convention Center, Alicia Keys talked about just this. This election to going to be very important because Romney & Obama have completely separate ideas on women's healthcare.
14 Shot Dead At 'Dark Knight Rises' Screening In Aurora, Colorado – This is a developing story, but at least 14 people were killed early today when a gunman opened fire at a midnight screening of Batman "The Dark Knight Rises" near Denver, Colorado.  At least 50 other people were injured. Witnesses said tear gas went off in the theatre before the gunshots.  People did not react immediately because they thought it was art of the movie. A 24-year-old male suspect was apprehended in the shopping center's parking lot. He was wearing a bulletproof vest, a helmet, gas mask and goggles. He had three weapons — a rifle and two handguns. The guy arrested said there were explosives at his apartment and his block has been evacuated.
There is video of the movie theater shooting. Check it out by clicking below for more. Listen to #SayWhat everyday at 7:50a with @minasaywhat on @power99philly
LEAVE A COMMENT
comments