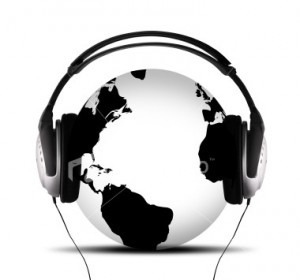 – Congratulations to Chris Brown. His "Fortune" album which was released last week, debut at #1 on the billboard charts. This is his second #1 album in a row and he sold 134,000 copies in the first week.
– After admitting that he was bi-sexual, Frank Ocean released his debut album "Channel Orange" online yesterday (one week earlier than expected).  Rumors are that he released it early because it leaked.  In addition to that, Frank also kicked off his promo tour with his first televised appearance on Jimmy Fallon.
– Today is a good day because I released an advance copy of Nas' "Life Is Good" album.  The album is very personal, real and super dope. Make sure you support the Godson this Tuesday, July 17th when his album official drops.
– Shouts to Cassidy, K. Michelle, Currency, 50 Cent and Honey Cocaine (signed to Tyga). They all dropped mixtapes this week
Listen to the Music Minute with @MinaSayWhat at 7:40ish every Mon, Tues and Wed night on Cosmic Kev's night show on Power99 Philly
LEAVE A COMMENT
comments