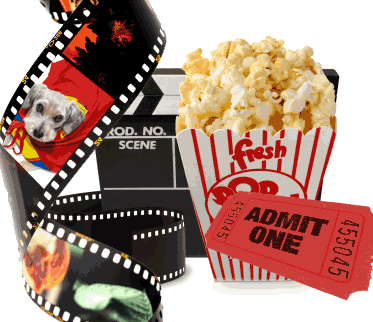 This Weekend's Top Ten Movies  (July 27-29)
1.    The Dark Knight Rises, $64 million
2.    Ice Age: Continental Drift, $13 million (voices of Drake, Nicki Minaj, Keke Palmer, J-Lo, Queen Latifah and more)
3.    The Watch, $13 million
4.    Step Up Revolution, $11.8 million
5.    Ted, $7.4 million
6.    The Amazing Spider-Man, $6.8 million
7.    Brave, $4.2 million
8.    Magic Mike, $2.6 million
9.    Savages, $1.8 million
10.  Moonrise Kingdom, $1.4 million
– Dark Knight Rises totaled $289 million for first 10 days; $225 mill the first week.  Experts are saying the drop could have been due to the Colorado Massacre or the Olympics.
– The comedy "The Watch," starring Ben Stiller, Vince Vaughn and Jonah Hill in the story of suburban neighbors who form a neighborhood watch to get out of the house one night a week and wind up battling aliens. Sounds like a bromance movie date.
– Opening at number 4 was "Step Up Revolution," the 4th film in the dance series.
Check the Olympics recap by clicking below for more. Listen to Weekend Watchers every Monday at 7:15am and Fridays at 9:20am with @minasaywhat on @power99philly
London Summer Olympics
– U.S. Men's Basketball Team Wins First Game, Against France: The U.S. men's basketball team won their opening game of the London Games on Sunday, defeating France 98-71. Kevin Durant was the high scorer for the U.S. with 22 points, Kevin Love had 14, Kobe Bryant had 10 points, Caremelo has 9 points/9 rebounds and LeBron James had 9 points in the competition. The USA shot 43% from the field, including 32% on three-pointers. But it outrebounded France 56-40 and held France to 39% shooting. First Lady Michelle Obama was at the game and the U.S. players lined up after the victory for a hug from her. The U.S. will play against Tunisia on Tuesday on July 31st.
– Shout out to my Syracuse people reppin that USA basketball.  Jim Boeheim, who is the head basketball coach at Syracuse University, is assistant coach for the USA team and Carmelo Anthony is on the team as well.
– U.S. Wins First Diving Medal in 12 Years: The U.S. won its first medal in 12 years Sunday in diving, a sport that has come to be dominated by China.
– Medal Count: The U.S. has 11 medals overall — 3 gold, 5 silver and 3 bronze — and is second place overall behind China, which has 12.
LEAVE A COMMENT
comments