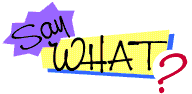 Lots Of Meat Being Recalled – Kenosha Beef International is recalling nearly 19 tons of frozen bacon-cheeseburger patties because they may contain pieces of gasket material.  The U.S. Department of Agriculture announced the recall yesterday on behalf of the Wisconsin company.  The USDA says the products being recalled are 2-pound cartons containing six patties of Sam's Choice Fireside Gourmet Black Angus Beef Patties Bacon and Aged Cheddar. They were distributed here in Pennsylvania  as well as in Indiana, Maine, North Carolina, Ohio, South Carolina and Wisconsin.
Chick-Fil-A Is Cashin Out – A lot has been going on lately with Chick-Fil-A since their chief executive says he does not support gay marriage.  Lots of protest and boycotting has been going on.  On Wednesday Chick-Fila-A named the day "Chick-fil-A Appreciation Day."  The private company declined to give specific sales figures but released a statement confirming that sale of chicken sandwiches and waffle fries On Wednesday gave them a "record-setting day."
Teacher Pimp Slaps A Student – Pat Frost, an English as a second language teacher in North Carolina, may lose her job after admitting to slapping a student during a dispute over saggy pants. The teacher is saying she stopped the 18-year-old boy to tell him to pull up his sagging pants. But the didn't comply, allegedly telling the teacher to "get the [expletive] out of his way" and shoved past her. The teacher says she followed him outside to record his name and the boy began to charge at her, yelling that he would "[expletive] her up." Then he slapped her! The boy is saying he did pull his pants up and give his name, but the teacher is saying the student refused to give his real name and repeatedly threatened to assault her.  The teacher is currently suspended and super-intendant is prolonging his final decision while he examines all the evidence and witnesses.
#SayWhat News is everyday at 7:50a with @MinaSayWhat on @Power99philly
LEAVE A COMMENT
comments