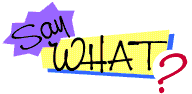 Olympic Swimmers Pee In The Pool– a former USA Swimming National Team Member has revealed that nearly 100% of elite competitive swimmers pee in the pool. He's aying that adrenaline and nerves make you wanna go even if they have peed right before a race. Most of the time the peeing happens during the race when they are doing the breaststroke pullout because that's when they are gliding. As a swimmer, you just have to accept that you're swimming in pee.
Would You Rather Go To Jail Then Give Up Facebook? – New data states that nearly 40 percent of U.S. adults would rather go to jail for the night, clean the shower drains of a local gym or do any number of other unpleasant activities than give up their social accounts. This is according to a Harris Interactive survey. 63 percent of the Americans surveyed say they're afraid of missing news, important events or status updates if they don't stay glued to facebook and twitter. That stat jumps to 72 percent for those without significant others.
Guy Lives With Dead Wife For 2 Months – For more than two months, Hans Rausing went about his business while the corpse of his wife Eva decomposed in their luxury home in central London. And when friends or family asked about Eva, the billionaire's son would give vague replies, never telling his wife has passed. London police stopped Hans Kristian for driving erratically and after finding drugs, searched his home. They found Eva's body in a fly-filled room under a pile of clothing and garbage bags that had been taped together. Her husband had used deodorizing power to try to minimize the smell. They were drug addicts contributed millions to anti-drug charities and dude plead guilty to preventing the proper burial of his wife.
#SayWhat News is everyday at 7:50a with @MinaSayWhat on @power99philly
LEAVE A COMMENT
comments