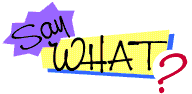 A Women Left Eye's Her House And Husband  – You probably remember when Left Eye (may she rest in peace) set fire to her man's home after she found out he was cheating.  Well there's a woman in the UK who was HIV positive and could not bear children who did the same thing to her husband after she found out he had a child with another woman.  This woman did more than just burn the house down, she poured petrol all over her sleeping husband and then set the room on fire. She watched the house burn from across the street as her neighbors and emergency services tried to save her 4 step daughters still trapped inside the house. She was sentenced 23 years in prison after being convicted of murdering her husband and arson with intent to endanger life.
Another Teacher Gets Caught Having Sex With Her Students – A 28-year-old North Texas high school teacher may serve up to 20 years in prison for having sex with five 18-year-old students at her home.  She turned herself in after a cell phone video was leaked that shows her having sex with the students.  Three of the former students who testified said that they did not consider themselves victims.  The police said "18 or not, it's a crime."  Crazy part she has a husband that was in the military oversees at the time she was having sex with these boys and she has 3 kids.
Put His Name On It – There's a girl in Florida who tattooed his name on it so he knows it real. The crazy part is she tatted his name on her booty hole.  Then she tatted another guys name of her booty hole.  So there's 2 different guys names on her booty hole. Really? Watch the chick tat her booty hole by clicking below for more.
#SayWhat News goes down everyday at 7:50a with @MinaSayWhat on @Power99Philly.
LEAVE A COMMENT
comments