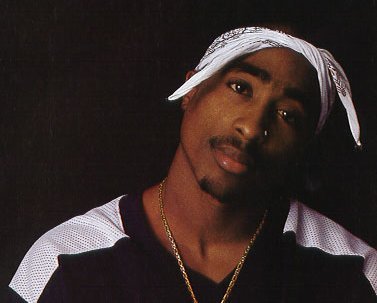 Tupac Amaru Shakur died 16 years ago today (9/13), 6 days after he was shot in a drive by shooting in Las Vegas. He was 25-years-old. Tupac is known as one of the greatest MC's of all time and one of the highest selling rappers of all time. He has sold over 75 million records worldwide as of 2010. #RIP2PAC Check his bio and watch "I Get Around" by clicking below for more.

In 1991, Pac released his debut album 2Pacalypse Now. The album — which spawned the singles "Brenda's Got A Baby," "Trapped" and "If My Homies Call" was certified Gold. In 1992, Tupac starred as "Bishop" in the classic film Juice. He later starred in Poetic Justic with Janet Jackson and Duane Martin in Above the Rim. After his death, three of Tupac's completed films, Bullet, Gridlock'd and Gang Related, were released.
In 1993, the rap star released his second album Strictly 4 My N.I.G.G.A.Z. It spawned the hits "Keep Ya Head Up" and "I Get Around" and reached platinum status. In November of that year, Pac was charged with sexually assaulting a woman in a hotel room. Tupac denied the charges. In late 1993, Pac formed the group Thug Life. The group released their only album Thug Life: Volume 1 in September 1994.
On November 30, 1994, Tupac was shot five times and robbed by two armed men outside of Quad Recording Studios in Manhattan. He later accused Sean "Diddy" Combs, Andre Harrell and The Notorious B.I.G. for setting up the shooting. This is what is said to have sparked the East Coast West Coast rap war. The next day, Tupac showed up to court in a wheelchair for the verdict for his sexual abuse trial. He was found guilty of three counts of molestation but innocent of six others, including sodomy. On February 6, 1995, he was sentenced to one-and-a-half to four-and-a-half years in prison on a sexual assault charge.
Tupac began his sentence at the Clinton Correctional Facility in February 1995. Shortly after he went to prison, he released his multiplatinum album Me Against The World. He became the first artist to have a number one on the Billboard 200 while serving in prison. The album stayed on top of the charts for four weeks. It sold 240,000 copies in its first week, setting a record for highest first week sales for a solo male rap artist at the time. The album spawned the hits "Dear Mama", "So Many Tears" and "Temptations."
While serving his sentence, he married his long-time girlfriend, Keisha Morris, on April 4, 1995. The couple later divorced in 1996. Tupac was released from jail after serving 11 months. Suge Knight posted $1.4 million bail in exchange for Tupac to release three albums under Death Row.
Tupac released his fourth album All Eyez On Me in February 1996. The album spawned the hits "How Do U Want It," "California Love." Tupac's fifth and last album Makaveli The Don – Killuminati: The 7 Day Theory was released in August 1996. The album generated the second-highest debut-week sales total of any album that year, selling 664,000 copies on the first week. That same year, Tupac released "Hit Em Up" a diss song towards Sean "Diddy" Combs, The Notorious B.I.G. and Bad Boy Records.
On September 7, 1996, Tupac attended the Mike Tyson–Bruce Seldon boxing match at the MGM Grand in Las Vegas. After leaving the fight, Tupac's entourage, as well as Suge and his, got into an altercation with Orlando "Baby Lane" Anderson in the MGM Grand lobby. After the fight, Tupac and Suge were on their way to Club 662 when Tupac was shot in a drive by shooting. Six days later, Tupac died of internal bleeding at the University Medical Center.
Bio courtesy of the Pulse Of Radio
LEAVE A COMMENT
comments