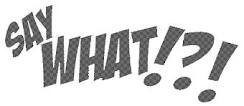 Black Pastor Uses Lynching Photos To Remind People To Vote – A pastor in Indiana has put up a sign that uses a historical image of the 1930 lynching of two black teenagers in an effort to recharge the black vote.  The senior pastor at the Baptist Church in Indianapolis, said he's concerned that African-Americans have grown complacent about voting, and he wants to urge people to exercise the right he says was hard won. "[The sign] is to let people know there's been a price paid for the privilege of voting."
Woman Arrested For Speeding, Naked – In Ohio, police say a woman was driving nearly 128 mph — roughly 65 mph above the speed limit.  She's has been sentenced to 18 months behind bars for leading Ohio police on a high-speed car chase while she was naked. She was wearing only a G-string, a fishnet tube top and high heels.
Woman Gives Birth To Horse – Nigerian news outlets are reporting that a woman gave birth to a horse like creature, otherwise known as a baby horse at a church.  The woman said sometimes she would feel that she was pregnant and at times, it would seem as if she was not carrying any pregnancy. "The evangelist told her she was not carrying an ordinary baby," which is why he had gave birth at the church. Check the picture by clicking below for more.
#SayWhat News (weird, outrageous, surprising  and crazy news) goes down everyday at 7:50a with @MinaSayWhat on @Power99Philly.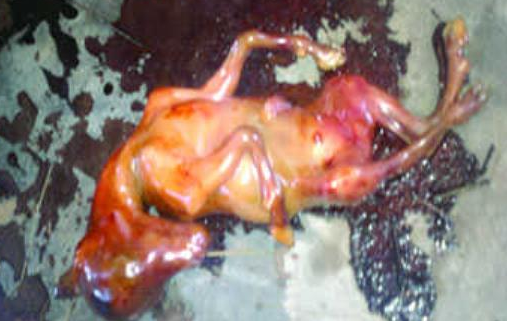 LEAVE A COMMENT
comments