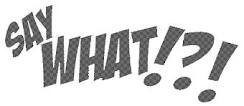 Police Bust An Alleged Prostitution Ring In Malaysia– A business in Malaysia reportedly offered car wash customers free sex after their ninth wash. After becoming suspicious that the massage parlor was harboring illicit activity, authorities raided the business and found that several of its customers had the cards for free sex.
Young Girl Gets Raped And Before She Could Testify Gets Killed – A Texas man accused of raping a 16-year-old girl used social media to lure her to a meeting, abduct her from her school and drove her to a river, where he killed her to keep her from testifying against him. The man insisted in a jailhouse interview that he only wanted to talk to the teen and prove his innocence but said he was overcome by "demons" once they were face-to-face.
Man Caught Living In His Ex-Girls Attic – A single mother of five children in North Carolina found ax ex-boyfriend she left 12 years ago living in her attic. The lady said she had not seen him for 1 year after he helped install new doors on her home after most of it burned in a fire. Turns out they found the man sleeping inside a heating unit covered by coats. They said the ex boyfriend stalker was able to peek at the woman through an air vent in her ceiling.
#SayWhat News (weird, outrageous  and crazy news) goes down everyday at 7:50a with @MinaSayWhat on @Power99Philly.
LEAVE A COMMENT
comments