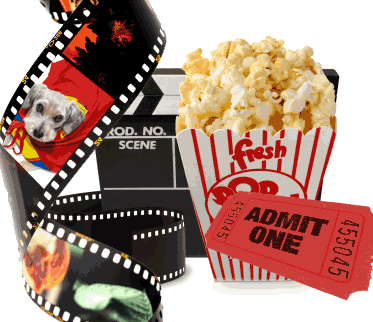 Movie Opening: 'Resident Evil: Retribution'
Opening today (September 14th) is the next installment of the Resident Evil movies, Resident Evil: Retribution, and Boris Kodjoe is in it. The film follows Alice who must stop the deadly T-virus from turning the rest of the world's population into flesh-eating zombies. We spoke to Boris Kodjoe today about this movie and he said the zombies are going to be more life like and athletic in the film.
Movie Opening: 'Finding Nemo 3D'
The blockbuster animated film, Finding Nemo, with Ellen Degenres as Dory follows Nemo, a young clown fish who after getting lost ends up in a fish bowl at a dentist's office. He tries to plan an escape and find his way home as his father, Marlin.
Sunday TV
Football Sunday!
• Baltimore Ravens at Philadelphia Eagles 1:00p On CBS
• New York Jets at Pittsburgh Steelers 4:15p On CBS
• Dallas Cowboys at Seattle Seahawks 4:05p On Fox
Check the full line up by clicking below for more.
E!
• Keeping Up With The Kardashian – (season finale) The family welcomes Kourtney's new baby into the world; Khloe looks into why she can't conceive.
Own
• Oprah Interviews Usher @ 8p (Watch the trailer by clicking below for more.)
Weekend Watchers is Mondays at 7:15a and Fridays at  9:50a with @MinaSayWhat on @Power99Philly .
NFL Schedule
Bears at Packers; Thu, Sep 13, 2012 – 8:20 PM EDT
Chiefs at Bills; Sun, Sep 16, 2012 – 1:00 PM EDT
Saints at Panthers; Sun, Sep 16, 2012 – 1:00 PM EDT
Browns at Bengals; Sun, Sep 16, 2012 – 1:00 PM EDT
Vikings at Colts; Sun, Sep 16, 2012 – 1:00 PM EDT
Texans at Jaguars; Sun, Sep 16, 2012 – 1:00 PM EDT
Cardinals at Patriots; Sun, Sep 16, 2012 – 1:00 PM EDT
Buccaneers at Giants; Sun, Sep 16, 2012 – 1:00 PM EDT
Ravens at Eagles; Sun, Sep 16, 2012 – 1:00 PM EDT
Cowboys at Seahawks; Sun, Sep 16, 2012 – 4:05 PM EDT
Redskins at Rams; Sun, Sep 16, 2012 – 4:05 PM EDT
Raiders at Dolphins; Sun, Sep 16, 2012 – 1:00 PM EDT
Jets at Steelers; Sun, Sep 16, 2012 – 4:25 PM EDT
Titans at Chargers; Sun, Sep 16, 2012 – 4:25 PM EDT
Lions at 49ers; Sun, Sep 16, 2012 – 8:20 PM EDT
Broncos at Falcons; Mon, Sep 17, 2012 – 8:30 PM EDT
LEAVE A COMMENT
comments