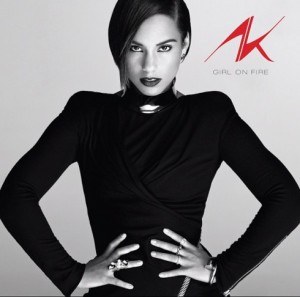 Alicia is getting ready to drop her "Girl On Fire" album on November 27th! When speaking on the album A. Keys said,
"[L]et me just say before making this record, in some ways I felt like a lion locked in a cage…I felt like a girl misunderstood that no one really knew, I felt like it was time to stop making excuses for any part of my life that I wanted to change. Once I made that choice I became a Girl on Fire, the lion broke free!!
Click below to see the full track list.
'De Novo Adagio'
'Brand New Me'
'When It's All Over'
'Listen To Your Heart'
'New Day'
'Girl On Fire'
'Fire We Make'
'Tears Always Win'
'Not Even The King'
'That's When I Knew'
'Limitedless'
'One Thing'
'101'
LEAVE A COMMENT
comments