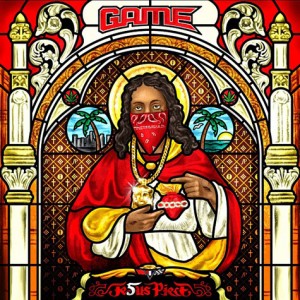 This is Game's album cover for his upcoming 5th album "Jesus Piece." It's causing some issues for the obvious reasons. The Game is saying he depicts Jesus this way for symbolic reasons.
"You want to believe in God, but you don't want to be criticized and ridiculed by people who think that they're better than you. I don't want to feel like I can't love God or appreciate Jesus and have to put down that blunt. Jesus Piece gives me an opportunity to speak about situations that people like me who love God but are still street and still wanna remain themselves without going the Pastor Mase route. It gives the opportunity to know that it's somebody out there that feels them.
Meanwhile, people are upset Game would even think it's okay to depict Jesus this way. What do you think? Do you think the meaning of the picture (Game seeing God as one of him; a gangsta) justifies it?
LEAVE A COMMENT
comments