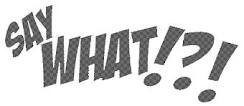 Funeral Home Gives Family A Piece Of Their Mind– A family in New Mexico is pissed after the funeral home they buried their dead relative in sent them the dead persons brains in the mail!  They said they knew something was off when the container they sent it in smelled. The funeral home stated that shipping a brain separate from the body is standard industry practice when the head is severely damaged.
Idiots Hangs An Obama Dummy – A man in southern California was visited by the secret service after someone complained that an Obama look alike dummy was hanging from a noose from a tree. The man said that it was "just a misunderstanding" and that the whole thing was a Halloween prank. The man now admits that it was a bad idea and he didn't mean to offend anyone. Check the picture by clicking below for more.
Popo Plans To Eat Women – A New York City police officer was charged on Thursday with conspiring to kidnap, torture, cook and eat at least 100 women whose names he found listed in a federal database. The officer's wife tipped authorities off after she became concerned with his online activity. Fortunately, no women were hurt.
Man Evens Out His Testicles – A man in Mexico was not happy with the fact that he was born with an abnormally small right testacle. Doctors operated on him to even his situation out. They inserted a silicone chin implant to make both of the testacles the same size. The man could continue normal sexual activity one month after the surgery.
#SayWhat News (weird, outrageous, surprising and crazy news) goes down around 7:50a everyday with @MinaSayWhat on @Power99Philly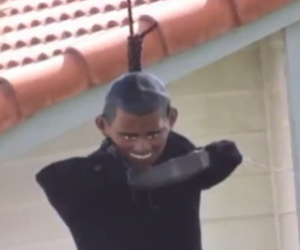 LEAVE A COMMENT
comments