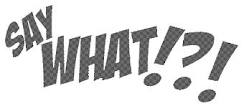 Makeup Causes Menopause?– A study conducted at Washington University's School of Medicine reveals that makeup could in fact lead to early menopause. The study warns women that chemicals found in cosmetics, plastics and some household cleaners can trigger early onset menopause. One of the OBGYNs who conducted the research said, "We absolutely think these chemicals have the potential to affect ovarian function and human reproduction." The study suggests that high exposure to the chemicals found in these products could cause women to go through menopause as much as 15 years earlier than the average woman.
Hurricane Sandy Will Cost Billions– Hurricane Sandy was the biggest storm North of the Carolinas in US history. It has wreaked havoc on many cities in the Northeast causing flooding, power outages, housing damage and much more. IHS Global Insight estimates that damages could range anywhere between $30 and $50 billion with $20 billion in infrastructure damage alone. Much of the damage has yet to be assessed but as of right now the city of New York is at a standstill and much of the Jersey shore has been washed away. Economists are hopeful saying that much of the costs will be covered by insurance and the government.
Romney Ignores Fema Questions– During a storm relief event in Ohio on Tuesday Mitt Romney ignored reporters who repeatedly asked him if he still wished to get rid of FEMA, the Federal Emergency Management Agency. FEMA is responsible bringing federal aid to citizens affected by disasters. During a GOP primary debate Romney stated that he thought emergency relief should be provided by the states. Romney was asked 14 times about his current views on FEMA, each question was left unanswered.
Power Outages- Hurricane Sandy has left millions of people on the East coast without electricity. It is estimated that people could be without power for about a week- not having their service restored until November 5th. As of this morning PECO is saying that 1 million of its customers are without power down from 1.2 million customers yesterday. New Jersey's PSEG also has about 1.1 million people without power.  President Obama is visiting New Jersey today to assess the damage. Check the exact outage numbers by clicking below for more.
#SayWhat News (weird, outrageous, surprising and crazy news) goes down around 7:50a and 8:50a everyday with @MinaSayWhat on @Power99Philly.
Outage Numbers:
Pennsylvania
Philadelphia- 60,000
Bucks County- 180,000
Montgomery County- 145,000
Delaware County- 50,000
Chester County- 45,000
New Jersey
Camden County- 14,000
Burlington County- 44,000
Gloucester County- 500
LEAVE A COMMENT
comments