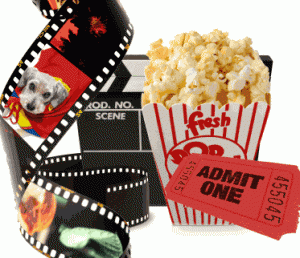 THIS WEEKEND'S TOP TEN MOVIES — OCTOBER 12-14
1.    Taken 2, $22.5 million (2nd weeks in a row)
2.    Argo, $20.1 million
3.    Sinister, $18.3 million
4.    Hotel Transylvania, $17.3 million
5.    Here Comes the Boom, $12 million
6.    Pitch Perfect, $9.3 million
7.    Frankenweenie, $7 million
8.    Looper, $6.3 million
9.    Seven Psychopaths, $4.3 million
10.    The Perks of Being a Wallflower, $2.2 million
The season open of The Walking Open was on AMC last night.  It was so good.  Rick's wife (Lori) is preggo, Shane is dead and Rick is trying to protect the pack still.  They found a jail to hide out in and find a pack of zombies! Tweet me @MinaSayWhat or @Power99philly if you saw it and what you thought .
Weekend Watchers happened every Mondays at 7:05a and Fridays 9:50a with @MinaSayWhat on @power99philly and check the recap of the movies.
MOVIE OPENING: 'SINISTER'
The new horror movie, Sinister.  It's about a crime novelist who finds a family was murdered in his new home.
MOVIE OPENING: 'SEVEN PSYCHOPATHS'
I's a dark comedy, Seven Psychopaths, starring Coling Farrell, Woody Harrelson, and mad other people. It's about a writer who finds inspiration from his friends who make a living kidnapping dogs then returning them for a reward.
MOVIE OPENING: 'HERE COMES THE BOOM'
The new comedy, Here Comes the Boom, not starring DMX, does feature Salma Hayek and mad other people. The film follows an ex college wrestler who's now 42 and a biology teacher and becomes the schools martial arts fighter.
MOVIE OPENING: 'ARGO'
New thriller from director Ben Affleck, Argo, starring Ben Affleck and mad other people. A history movie based on a true story in 1979 and saving six American hostages and this ain't history do let's keep it moving.
LEAVE A COMMENT
comments