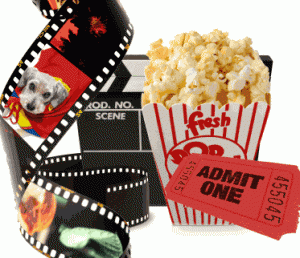 MOVIE OPENING: 'TAKEN 2'
The sequel to the hit thriller, Taken .  The film, set in Istanbul, follows retired CIA operative and his wife while they are being held hostage by the father of a kidnapper Bryan kidnapped while rescuing his daughter.
MOVIE OPENING: 'PITCH PERFECT'
New comedy, Pitch Perfect, which features Ester Dean who we spoke to this morning. Check the interview here. The film follows a college freshman who gets her new friends together and introduces them to a world of singing trying to convince them to enter the top college music competition.
MOVIE OPENING: 'FRANKENWEENIE'
A the new animated film from director Tim Burton, called Frankenweenie. The movie follows Victor who, after losing his dog Sparky, figures out how to him back to life, but when Sparky gets out of the house it becomes a problem.
Football goes down on Sunday and Monday, click below to see game times.
10/07 games
Ravens
vs
Chiefs
‎-1:00 PM (ET)‎-Tickets
Browns
vs
Giants
‎-1:00 PM (ET)‎-Tickets
Dolphins
vs
Bengals
‎-1:00 PM (ET)‎-Tickets
Packers
vs
Colts
‎-1:00 PM (ET)‎-Tickets
Eagles
vs
Steelers
‎-1:00 PM (ET)‎-Tickets
Falcons
vs
Redskins
‎-1:00 PM (ET)‎-Tickets
Seahawks
vs
Panthers
‎-4:05 PM (ET)‎-Tickets
Bears
vs
Jaguars
‎-4:05 PM (ET)‎-Tickets
Bills
vs
49ers
‎-4:25 PM (ET)‎-Tickets
Broncos
vs
Patriots
‎-4:25 PM (ET)‎-Tickets
Titans
vs
Vikings
‎-4:25 PM (ET)‎-Tickets
Chargers
vs
Saints
‎-8:20 PM (ET)‎-Tickets
Monday 10/08 Game
Texans
vs
Jets
‎-8:30 PM (ET)‎-Tickets
10/11 Game
Steelers
vs
Titans
‎-8:20 PM (ET)‎-Tickets
10/14 Games
Cowboys
vs
Ravens
‎-1:00 PM (ET)‎-Tickets
LEAVE A COMMENT
comments