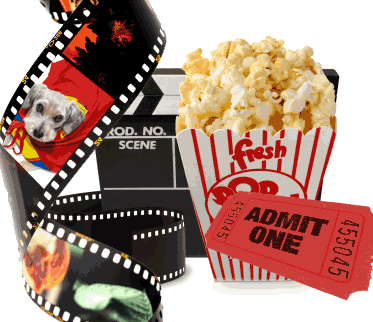 I was at the BET Hip Hop Awards, which was taped over the weekend and the show great! But the great show is being over-shadowed by the fights, however you can still check the show which airs on October 9th on BET.
This Weekend's Top Ten Movies — September 28-30
1.    Hotel Transylvania, $43 million (Adam Sandler, Justin Beiber's girlfriend Selena Gomez and Andy Samberg who's known for being on SNL, but he's leaving.)
2.    Looper, $21.2 million (Bruce Willis)
3.    End of Watch, $8 million
4.    Trouble with the Curve, $7.5 million
5.    House at the End of the Street, $7.2 million
6.    Pitch Perfect, $5.2 million
7.    Finding Nemo, $4.1 million
8.    Resident Evil: Retribution, $3 million
9.    The Master, $2.75 million
10.    Won't Back Down, $2.7 million (about inner city schools and education)

Click below for more to see a description of the movies that dropped this weekend.
NFL Scores — Week 4: Here are the results of this weekend's National Football League Games
•    Atlanta Falcons 30, Carolina Panthers 28
•    New England Patriots 52, Buffalo Bills 28
•    Minnesota Vikings 20, Detroit Lions 13
•    San Diego Chargers 37, Kansas City Chiefs 20
•    St. Louis Rams 19, Seattle Seahawks 13
•    San Francisco 49ers 34, New York Jets 0
•    Houston Texans 38, Tennessee Titans 14
•    Denver Broncos 37, Oakland Raiders 6
•    Arizona Cardinals 24, Miami Dolphins 21 (OT)
•    Cincinnati Bengals 27, Jacksonville Jaguars 10
•    Green Bay Packers 28, New Orleans Saints 27
•    Washington Redskins 24, Tampa Bay Buccaneers 22
•    Philadelphia Eagles 19, New York Giants 17
Tonight's Monday Night Football game on ESPN:
•    Chicago Bears at Dallas Cowboys (8:30 p.m. ET)
Shout out all the gentlemen who wrote me from jail this weekend. There names are A.  Hill and Wood.
Weekend Watchers is Mondays at 7:15a and Fridays at 9:50a with @MinaSayWhat on @Power99Philly.
'Hotel Transylvania'
Is the new animated film, Hotel Transylvania, with Adam Sandler, Andy Samberg, Selena Gomez and mad other people.  The film follows Dracula, voiced by Sandler, who has opened a hotel for monsters and their families so they can relax and be themselves without humans around. Dracula has planned a special weekend to celebrate his daughter Mavis's 118th birthday but when a young human man shows up at the hotel and falls for Mavis, Dracula does everything he can to get the boy away from his daughter and hotel.
'Won't Back Down'
Is a new drama, Won't Back Down, starring Viola Davis, Rosie Perez, Holly Hunter and mad other people. Inspired by true events, the film follows two mothers who will stop at nothing to get their children's inner city school up to par on education.
'Looper'
Finally, the new science fiction movie, Looper, starring Bruce Willis and mad other people. Set in a futuristic world a.d people are time traveling, The film follows a hired gunman whose life has been pretty good but then a mob tries to get him.
LEAVE A COMMENT
comments