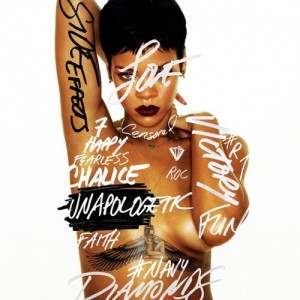 Rihanna is definitely taking on an "unapologetic" attitude in the teaser she released of her new track 'Nobody's Business". The song features her ex-beau Chris Brown and has a completely different vibe from their last collaboration, "Birthday Cake". In the track Rihanna takes her hat off to the King of Pop by sampling 'The Way You Make Me Feel". But despite the tribute to MJ, you can't help but wonder if the song is sort of a confession from the couple. Rihanna says:
"You'll always be the one that I want to come home to baby…I wanna make you mine and it ain't nobody's business just mine and my baby!"
Either way, Breezy and Rih Rih usually have a way of making number one hits together so we'll see how it all plays out when the full version is released! Click below to listen to the released snippets.
[youtube]http://youtu.be/Pg9i6aSeveU[/youtube]
LEAVE A COMMENT
comments