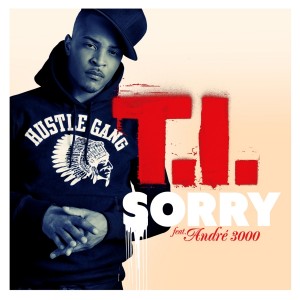 King of the South, T.I. enlists the help of fellow Southerner Andrew 3000 for his new single 'Sorry'. Jazzy Pha produced the smooth-sounding, soulful track. To explain his inspiration T.I. said:
It's just more narration of life and the reasons why I should not be sorry for anything that I've endured, for anything that I've gone through, and the reason why I don't owe motherfu******* any apologies…I've come all this way from zero. I ain't got no reason to say sorry to anybody."
This will be on T.I's upcoming album "Trouble Man: Heavy is The Head" set to be released on December 18th.
LEAVE A COMMENT
comments