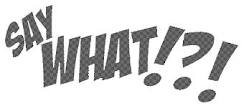 New Pepsi Special Soda Blocks Fat? – The soda that claims to prevent the absorption of fat in your body is launching in Japan this week. PepsiCo is rolling out the new soda, "Pepsi Special," which contains a non-digestible starch called dextrin, which is classified as a fiber. Dietary fiber does help to absorb dietary fat, so technically, this is true.
Elmo Molester Accuser Needed Money – Just 1 day after the accuser took back his statement about having an underaged relationship with Elmo's voice, mug shots surface from previously being locked for robbery! Hmmm sounds like this dude just wanted money this whole time. Check his mugshot by clicking below for.
5 Hour Energy Kills 13 – There's a chance 5-Hour Energy might kill you. According to the New York Times, the FDA is investigating 13 deaths over the past four years that might be linked to consumption of the tiny, highly-caffeinated energy drink. 5-Hour Energy was also mentioned in roughly 90 incident reports that "involved serious or life-threatening injuries like heart attacks, convulsions and, in one case, a spontaneous abortion." 5-hour energy made a statement saying it it unaware of any deaths.
Drug Dealer Donates To Sandy Victims – Drug Dealer in NY has donated drug money to victims of Sandy and doesn't care. He raised $700 for the cause to help the people devastating by the Sandy destruction.
Cop Who Hit Woman Will Be Charged – Remember the guy who punches the girl in the face after the Puerto Rican Day Parade? Someone sprayed the back of his head he turned around and punched the woman assuming it was her. That video has gotten 1.5 million hits and the president of the FOP said Officer Josey will be charged with simple assault this week. But he hasn't been charged yet.
Revel Is In Trouble Cuz Of Sandy – Analysts are saying Revel is gonna have a hard time bouncing back from this. The casino is new and they were still in the early stages, trying to promote it and get it poppin. They have debt and were still trying to build a cliental. This was before the hurricane. Now they are saying "There is no doubt the probability of default has increased. There is no way to dispute that, given what has happened to Atlantic City the last two weeks."
Villanova Residents Beware – There was a 76 Year Old Man putting together elaborate abduction plans to steal people and ransom them for money. They say he had a list of people he wanted to get and hold for ransom. They caught him when he went to a Villanova home posing as a florist and tried to tase a guy, but he didn't tase the man incorrectly. The man managed to shut the door and call the cops. Grandpa got caught because the car he was in got a ticket and they tracked him down.
#SayWhat News (weird, outrageous, surprising and crazy news) goes down around 7:55a and 8:55a everyday with @MinaSayWhat on @Power99Philly.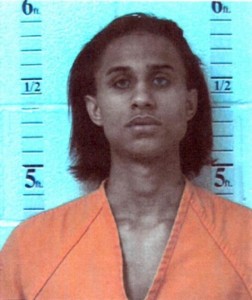 LEAVE A COMMENT
comments