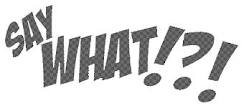 Speed Cameras Causing Accidents– Cities around the US have installed speeding and red light cameras in order to reduce the number of traffic violations. While these violations have decreased the number of accidents that occur at intersections has increased significantly. Most of these accidents are rear end collisions. Investigators believe that more drivers are slamming on to their brakes to avoid getting traffic citations but as a result are getting rear ended by other drivers.
Weed Dangerous For Blacks In Philly– Philadelphia is known for being tough on people who are in possession of any amount of marijuana- jail time. For simple possession in other counties in PA you get a violation and your weed confiscated. 50% of the adults arrested for weed are between the ages of 18 and 21. Of these adults, 82% of them are black. This is crazy considering studies show that blacks and whites use weed at nearly the same rates. People are questioning the arresting practices of officers and why young black men are being arrested at such disproportionate rates.
Orgasm Gone Wrong– A woman in Florida was arrested on charges of felony domestic battery after she beat up her boyfriend for bad sex. According to reports the woman became furious when the couple was having sex and her boyfriend had an orgasm before her. The woman allegedly lunged at the man scratching at his nose and eyes. During questioning the woman practiced her right to remain silent and did not defend her actions.
Parents Find Out About Daughter's Death via FB– Parents in Lawrenceville, GA found out about their 17 year old daughters death after logging onto Facebook and seeing condolence posts from her friends. Jasmine Benjamin was a freshman nursing student at Valdosta State University when her lifeless body was found in a common room on November 18th. The university did not notify the girl's parents and they are still unclear as to the cause of death. It is believed that the body was moved so investigatos are suspecting foul play.
End Of The World Kit- Amongst stories that the world is going to end of December 21, survivalists in Russia have put together an 'End of the World' kit. For those who think that they can make it through the end, the kit includes: a pack of buckwheat, a can of fish, candles, matches, a notepad, pencil, medication, soap, vodka and rope. The kit also comes with an tutorial on games to pass the time post-apocalypse. You can get it for just $27.
Powerball– If you see long lines in the lottery ticket line its because the Powerball has reached a record breaking $500 million! The drawing is tonight at 11p. The odds of winning are 1 in 175 million.
#SayWhat News (weird, outrageous, surprising and crazy news) goes down around 7:55a and 8:55a everyday with @MinaSayWhat on @Power99Philly.
LEAVE A COMMENT
comments