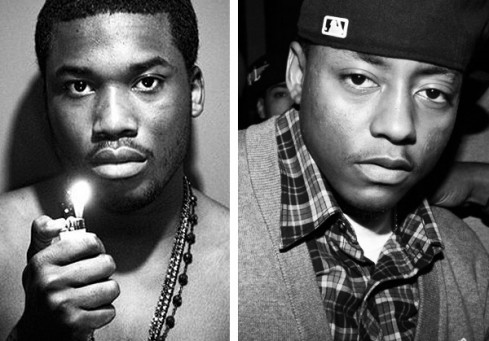 More fuel is being added to the Meek Mill vs Cassidy fire. In response to Cassidy's "Me, Myself & iPhone" that he released on Saturday, Meek has put out his own diss track called "Repo". At first it seemed like the rappers were done beefing after the whole rap battle situation was squashed but apparently not. Both Philly artists go in for 3-5 minutes straight attacking each other. Take a listen to both tracks below!
Meek Mill- Repo
Audio clip: Adobe Flash Player (version 9 or above) is required to play this audio clip. Download the latest version here. You also need to have JavaScript enabled in your browser.
Cassidy- Me, Myself & iPhone
Audio clip: Adobe Flash Player (version 9 or above) is required to play this audio clip. Download the latest version here. You also need to have JavaScript enabled in your browser.
Meek wants to battle for 100,000 and donate the money to some of the public schools closing in Philly. What you do think?
LEAVE A COMMENT
comments