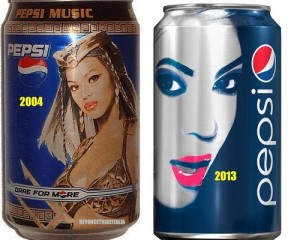 If Beyonce wasn't already killing the game enough she has now signed a $50 million deal with Pepsi. She's been in ads and promos for the brand before but now she will serve as the face for Pepsi. Pepsi will brand her concerts, albums, photo-shoots and videos. Pepsi is also giving Bey some room to try some of her own projects. In response to the deal Bey said:
Pepsi embraces creativity and understands that artists evolve. As a businesswoman, this allows me to work with a lifestyle brand with no compromise and without sacrificing my creativity.
Bey is expected to release her new album sometime around the February Superbowl where she will be performing at halftime.
LEAVE A COMMENT
comments