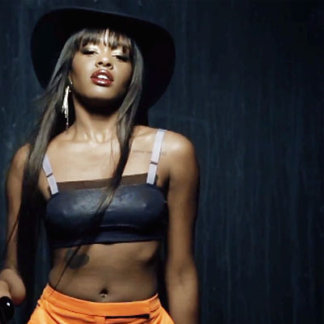 2012 was a good year for Azealia Banks and 2013 is slated to be even better with her debut album 'Broke With Expensive Taste' set to release early in the new year. This might be one of the few projects we see from her before she hangs up the towel on the rap gang. She recently said:
"I want to get two albums out in 2013. Not necessarily take a break, but do some more sound research and come up with a different style. You know what I mean? I'd eventually like to stop rapping. That's just the honest truth. One day I don't want to rap anymore. Just because I think it's – it's easy, but I think it's kind of tacky. I think it's very unlady like. I like it. But I think I'm going to get tired of it. So yeah, I would like to get two albums out."
I guess time and two albums will tell.
LEAVE A COMMENT
comments