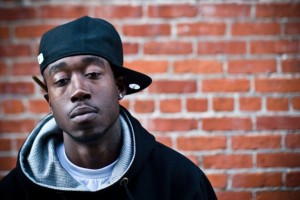 Freddie Gibbs has officially announced that he will be parting ways with Young Jeezy's record label, CTE. He assures that the split was not on hostile terms:
It was a mutual decision. It was a number of things but at the end of the day, it was a good decision for myself and my family. It was a move that I had to make personally and business-wise.
He says that he has big plans for the future and that this was the best decision for him to make in terms of his career. This makes sense since until now CTE has been kind of like a click because there was no distribution deal in place to get the music created out there.  Click below to read Jeezy's response to the move.
Jeezy re-affirms that the Gibbs left on friendly terms. He said:
Freddie is a talented artist and I decided that it's time to press reset on my career and business ventures. I have no doubt that Freddie will go on to be everything I believe he can be, and I wish him the best in his career. This is a fresh start for the CTE brand as we re-launch it. This is why I chose to wipe the slate clean and create an outlet to support and nurture new artists to the best of my ability.
Jeezy has announced that he whiped the CTE "slate clean" and will be moving it over to Atlantic Records next year (same label that Rick Ross has announced MMG will be merging with). No word on who he plans to signs to the label.
LEAVE A COMMENT
comments