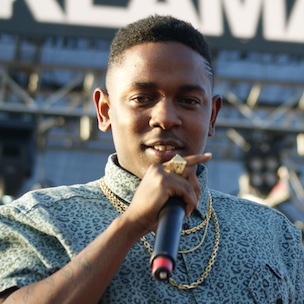 Kendrick Lamar's Drake-assisted single 'Poetic Justice' takes inspiration from Janet Jackson's 1993 film and samples her record 'Any Time, Any Place' from the same year. He says that it would "only be right" if she made an appearance in the video. He even went so far as to make a personal plea during an interview with MTV!
Janet, c'mon, Janet. No paperwork with the managers, contact the managers. This is artist to artist. This is a young boy that looked up to you for years. Please, yeah, video, Janet Jackson 'Poetic Justice.' It'll only be right!
We'll see if Janet gets the message and fulfills Kendrick's wish! In addition to the video he and his team are working on a short film project to accompany the LP that centers around the skits that move the album from track to track.
LEAVE A COMMENT
comments