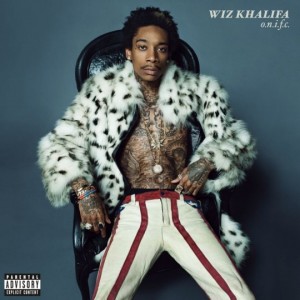 Wiz Khalifa's anticipated album O.N.I.F.C has debuted in the number two spot on the billboard 200- selling 141,000 in its first week. Wiz has credited getting ready to become a new dad and husbad for giving him a more "mature musical state of mind". He says:
I just want to say things a little bit differently and express myself on another level on the album. I have new responsibilities, but I'm always going to smoke weed and enjoy myself. My son is going to love me for the same reasons others do. I'm not just going to turn into some old fart
He talked about some of these thing in a one-on one interview with Mina last week! Congrats Wiz!
LEAVE A COMMENT
comments